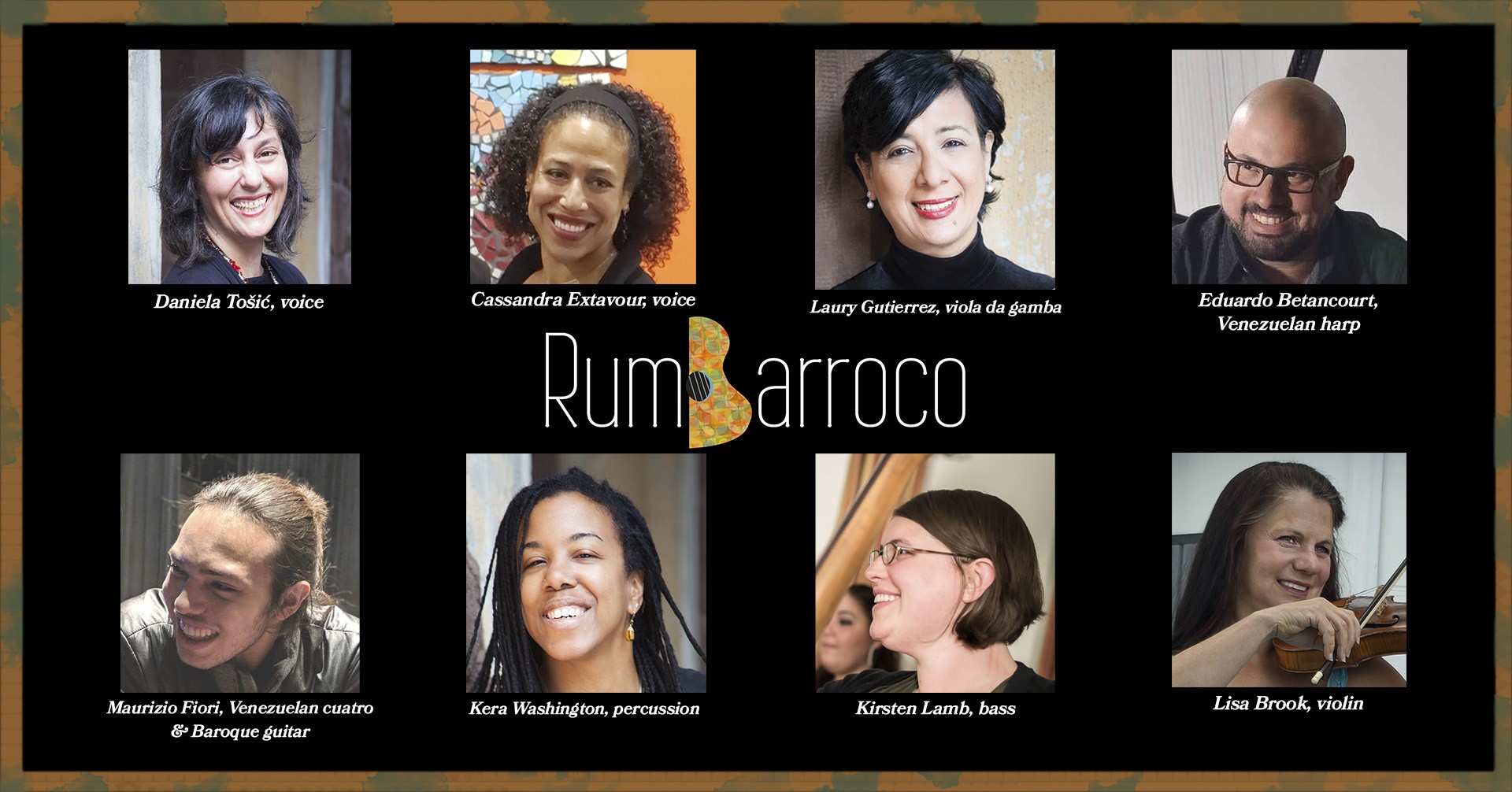 Date
Nov 16 2019
Expired!
Cost
Free
Fandangos, Joropos, and other Folias (Providence, RI)
Fandangos, Joropos, and other Folias: from Old Iberia and the New World
This program features Ibero-American dances and song-dances including folias, jácaras, and fandangos from the Renaissance to the present. The music spans the early Spanish Cancioneros (songbooks) in old Iberia through contemporary folk and popular music in Venezuela and Mexico. Included are dances such as joropo from Venezuela and Colombia and fandanguito from Mexico. Performers will switch from the European viola da gamba and Renaissance guitar to the Venezuelan cuatro and harp, illustrating the similar yet distinctively different sonorities and rhythmic and harmonic connections between the two continents, underlining Africa's influence on them. The program will include works by Ortiz, Soler, Murcia, Machado, Castellanos, anonymous composers, and others. 
Performers 
Daniela Tošić & Cassandra Extavour, voice 
Lisa Brooke, violin 
Eduardo Bentacourt, Venezuelan harp 
Maurizio Fiori, Venezuelan cuatro & Baroque guitar 
Kera Washington, percussion 
Kirsten Lamb, bass 
Laury Gutiérrez, viola da gamba & Renaissance guitar  
Rumbarroco is an ensemble of acclaimed musicians from different countries and backgrounds, brought together by the desire to make a difference in the world with music. We recreate, preserve, and popularize diverse multicultural aspects of the rhythmic and harmonic interconnectivity that has persisted in and transformed Ibero-American music, from the Medieval period to today. In our performances we combine music from the past and present, including Medieval, Renaissance, Baroque, and Classical compositions from Europe and America, along with Latin American folkloric and contemporary works, in order to create a vibrant Latin-Baroque musical fusion. A native of Venezuela, founder and director Laury Gutiérrez is a Brandeis University resident scholar and a Radcliffe Institute/Harvard university fellow.  
Directions to the Smith Center from Eaton Street Gate 
The Providence College Eaton Street gate will lead you to the Smith Center, the large brick building to your left as you enter the gate.  For convenience sake, if you are using GPS, use #61 Eaton Street as the destination address for the gate. If the gate arm is down, use the intercom and Security will open it for you; tell them you are here to attend a performance or visiting the Box Office in the Smith Center. Once you enter the gate, you can park in any of the parking lots. If you are dropping off passengers, continue up the driveway between the buildings to your left, circling counter-clockwise around the quad and stopping in front of the Smith Center, at the main entrance. You can then return to the parking lots. Use the main entrance to the Smith Center for the Box Office as well as for all events.