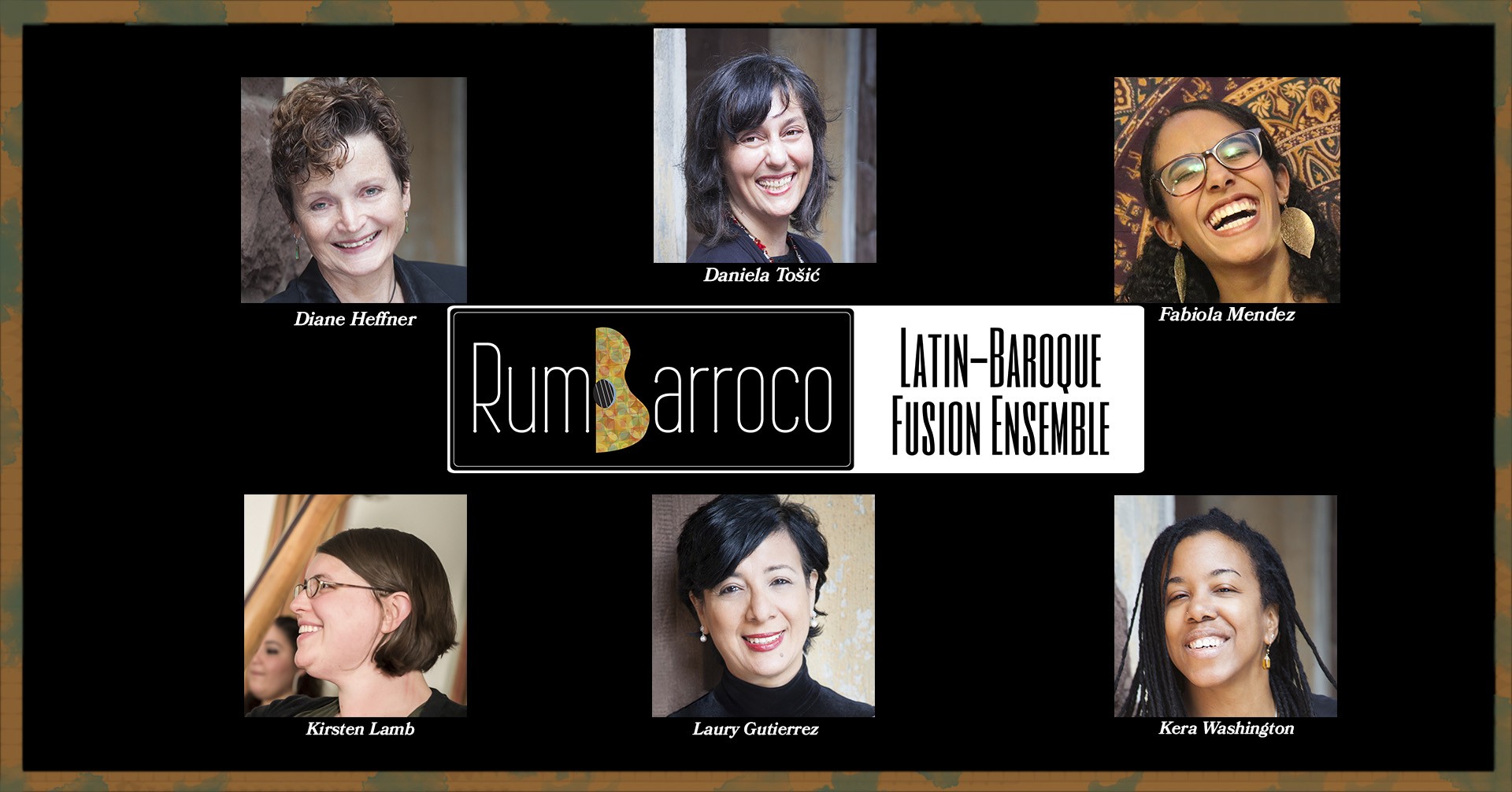 Date
Sep 19 2019
Expired!
Time
6:30 pm
Cost
Free
Latin-Baroque Fiesta: Rumbarroco's Outreach Festival (Jamaica Plain, MA)
To honor National Hispanic Heritage Month this Fall, Rumbarroco is introducing an exciting educational series of free outreach concerts to several local communities. Rumbarroco is a multicultural fusion ensemble that draws from Spanish and Portuguese music of yesteryear and connects it with the contemporary popular and folk music of Latin America. Acknowledging Latin American heritage and the region's incredible synthesis of African, Arabic, and European traditions, Rumbarroco will share its Latin-Baroque sound with schools, libraries, and other institutions. Dominican merengues, Spanish recercadas, and Puerto Rican plenas blend into a toe-tapping whole that teaches the audience about both these rich styles and cultures. Rumbarroco is an ensemble of acclaimed musicians from different countries and backgrounds, brought together by the desire to make a difference with music in the world. We recreate, preserve, and popularize diverse multicultural aspects of the rhythmic and harmonic interconnectivity that has persisted in and transformed Ibero-American music from the Middle Ages to today. In our performances, we combine music from the past and present—including Medieval, Renaissance, Baroque, and Classical compositions from Europe and America along with Latin American folkloric and contemporary works—to create a vibrant Latin-Baroque musical fusion.
Founder and director Laury Gutiérrez, a native of Venezuela, is a Brandeis University resident scholar and a fellow at Harvard University's Radcliffe Institute for Advanced Study.
Admission is free and open to the public, but you must register at ladonna@ladm.org or (617) 461-6973 to reserve your seat, space is limited!
PERFORMERS
Daniela Tošić, voice
Diane Heffner, early clarinets
Fabiola Mendez, Puerto Rican cuatro\
Kera Washington, percussion
Kirsten Lamb, bass
Laury Gutiérrez, viola da gamba & Renaissance guitar
Be sure to check rumbarroco.org for other exciting events and news!
You can also contact us at ladonna@ladm.org or (617) 461-6973