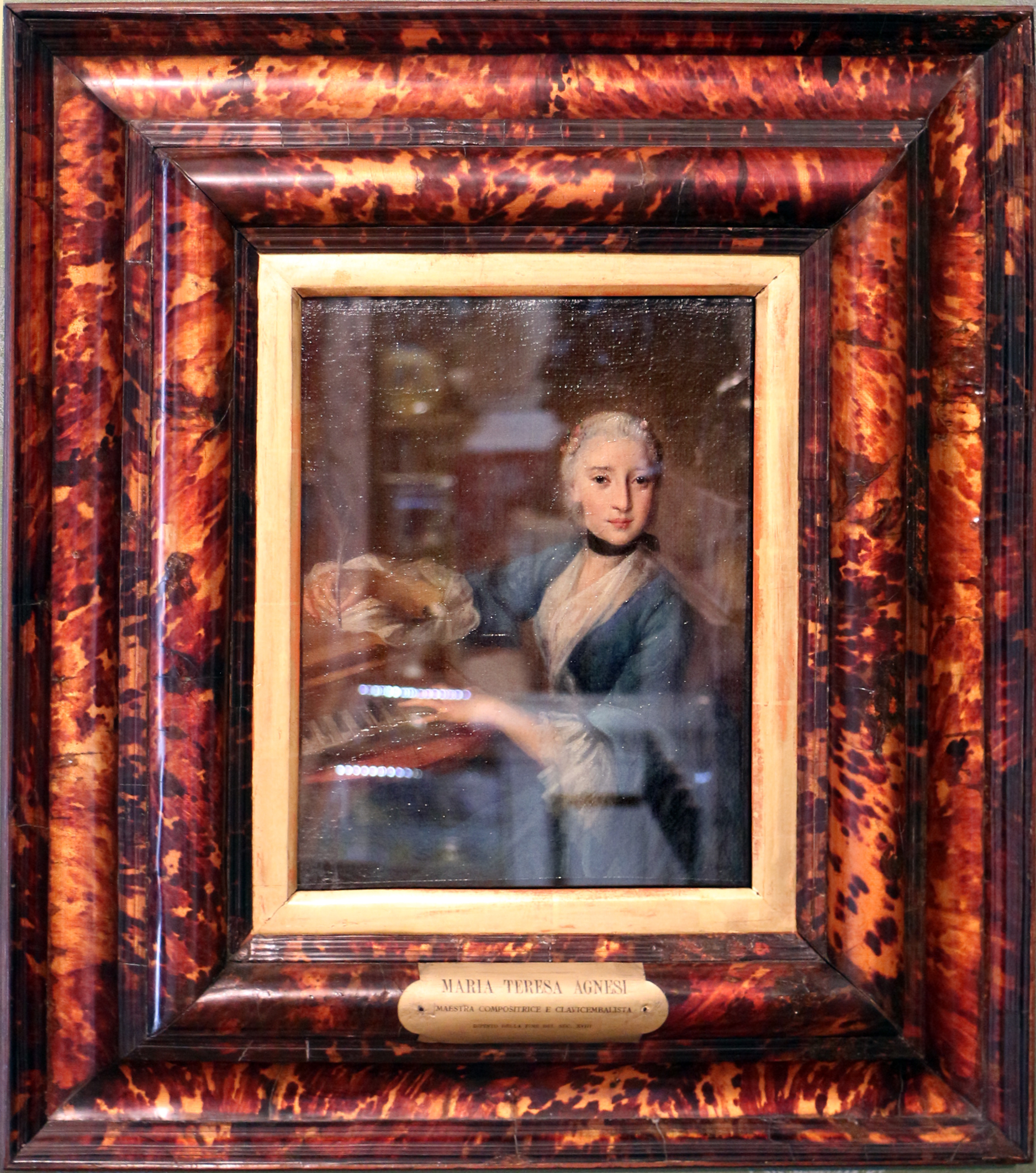 Love & Anguish: Then & Now
Love & Anguish: Maria Teresa Agnesi 
The concert will feature arias and overtures by Agnesi that Gutiérrez discovered recently in the Bibliothèque National de France in Paris, as well as other previously premiere music. These elegant works, taken from Agnesi's operas, can only be compared to the music of Joseph Haydn in their style and sophistication. The arias and overtures from her opera "L'Insubria consolata" will be receiving their world première.  
Gutièrrez comments that her residency at the WSRC at Brandeis and a grant from Alfredo and Demitra DiLuzio have enabled La Donna Musicale to field a larger ensemble than usual, including the haunting colors of Baroque oboes and natural horns. Of the music, she notes: "The eternal feeling of love can always be accompanied by anguish, so the subject is as relevant today as it was in the eighteenth century." 
Performers
Daniela Tošić, mezzo-soprano & Jason McStoots, tenor
Lisa Brooke & Danilo Bonina, violin; Jane Starkman, viola; Motomi Igarashi, bass
Alison Gangler & Catherine Stein, oboe
Marina Krickler & Robert H Marlatt, natural horn
Andrus Madsen, harpsichord; Laury Gutiérrez, viola da gamba, director
 
We thank for their help with this concert the following institutions: the Alfredo and Demitra DiLuzio concert fund/Brandeis Women's Studies Research Center, the Radcliffe Institute at Harvard University, the Music Departments of the Bibliothèque nationale de France and the Saxon State and University Library Dresden (SLUB). 
Pre-concert lecture and Q & A: 6PM EST 
Virtual Concert: 7PM EST