2022- 2023

A combination of pre-lecture concerts, live performance, and pre-recorded performances in which we re-invent both ourselves and Early Music. And as always, honoring minorities and presenting educational programs for youth.
---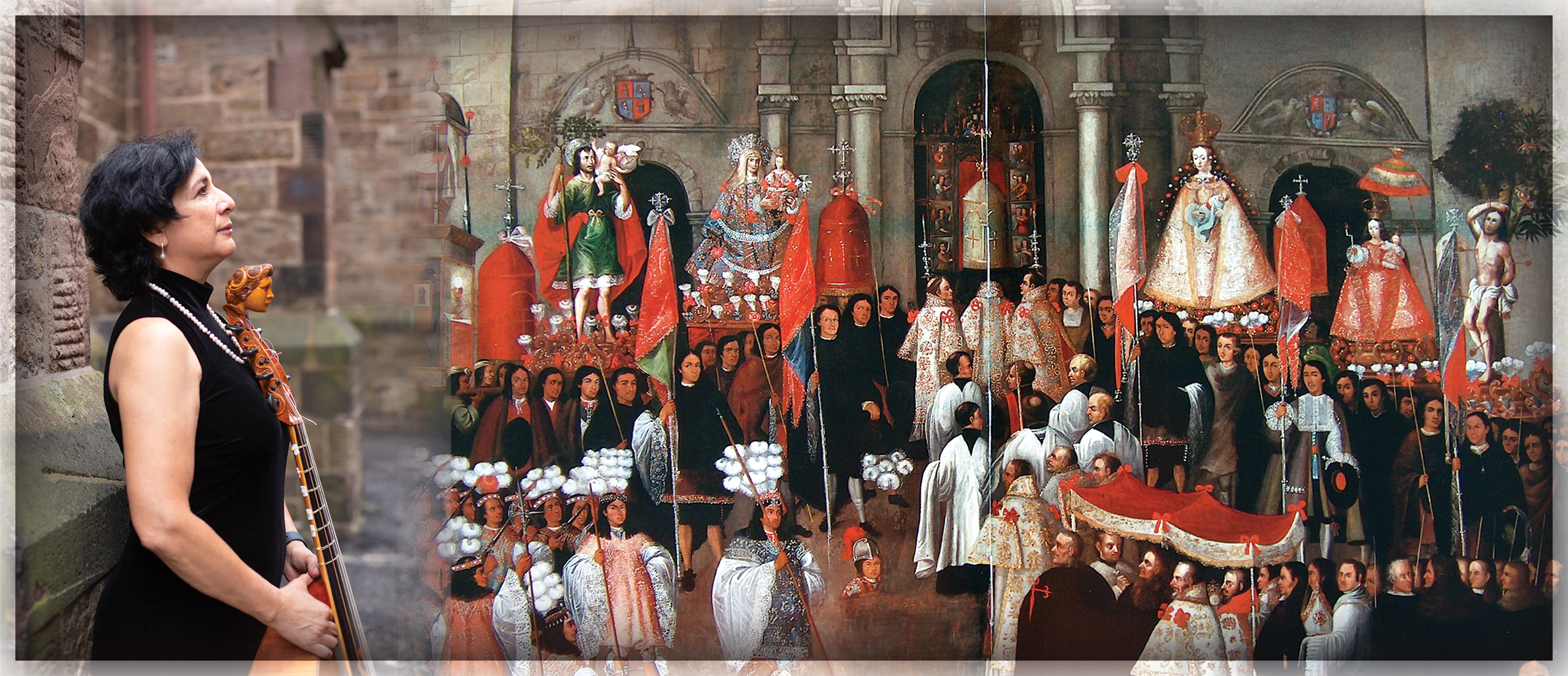 FALL CONCERTS
Latin Baroque Mingling
This concert presents diverse soundscapes created by the intermixture in Latin America of the music of the Europeans, Africans and indigenous peoples commingling in the New World since the Baroque Period.
We will focus in particular on the Festivities that may have allowed social classes and cultures to coexist, even if briefly. This includes processional celebrations such as the feast of Corpus Christi and genres like the Black Villancicos or Negrillas.
The ensemble includes voices, Renaissance and Baroque guitars, viola da gamba, keyboards, as well as Latin American percussion instruments and guitars. Music from the Coimbra Manuscript, Gaspar Fernandez, and others.
Friday, October 21 at 7pm
Providence College, Providence, RI
—
Saturday, October 22 at 7pm
The Covenant Church,    Boston, MA

SPRING CONCERTS
The Spirit Transformed: Women and the 17th Century Sacred Songs
This concert features non-liturgical 17th-century French-language sacred songs conceived primarily for women by Catholic priests in response to the Protestant Reformation.  Fundamental to the post-reformation Catholic Reform was the need to reach out to members of the laity, especially women of all classes, by creating a musical repertory to prevent conversions to Protestantism and to facilitate a deeper spiritual experience and knowledge of Catholic doctrine.  Sacred songs also served a variety of social functions, particularly educational, devotional, and recreational. Most interesting was the use of popular song forms, either tunes already in circulation with secular texts replaced by religious lyrics or newly composed sacred songs by notable composers like Bertrand de Bacilly, Michel Lambert, and André Campra.  This beautiful repertory, never heard in performance before, features songs for one, two, and three voices accompanied by basso continuo, violin, and flute.
Friday, March 31 at 4pm
Providence College, Providence, RI
—
Saturday, April 1 at 7PM
The Covenant Church,  Boston, MA
—
O Maria! Baroque Women Composers
This concert focuses on Baroque Italian women composers, featuring their
settings of prayers to the Virgin, a powerful Stabat Mater, and a dialogue between
Mary and Eve–the mother of God and the mother of humankind. The concert includes the extraordinary motet In tribunale horendo that portrays the Virgin Mary as the protector of humans on earth and in Heaven. It also includes a motet for two voices that portrays the martyrdom and invincibility of St. Christina. Vocal music will be interspersed with instrumental music by Isabella Leonarda and others.
Music by Barbara Strozzi, Isabella Leonarda, Chiara Margarita Cozzolani, Rosa Giacinta Badalla, Bianca Maria Meda and others.
Saturday, May 13 at 7:30PM 
Monadnock Center for History and Culture
Peterborough, NH 03458
 —
Sunday, May 14 at 4PM 
The Covenant Church, Boston