"Praised as "a first-rate instrumentalist" (Boston Globe), the Venezuelan viola da gamba player specializes in music by women composers and in early music from Ibero-America."(Boston Globe)
She has performed under the direction of Thomas Binkley, Monica Huggett, John Holloway, and Wendy Gillespie, among others, and has been a featured guest artist-lecturer at Northeastern University, Harvard University, Brandeis University, and the University of Rhode Island. She holds degrees in solo performance and historical performance practice from Indiana University, Longy School of Music, and the College of Saint Scholastica.
She also received fellowships and a scholarship from Boston University, where she did doctoral work in historical performance. Ms. Gutiérrez is the founding director of La Donna Musicale, a non-profit organization that promotes, performs, and preserves the music of women composers. Their four groundbreaking CDs, Antonia Bembo's The Seven Psalms of David Vols. I and II, The Pleasures of Love and Libation: Airs by Julie Pinel and other Parisian Women, and Anna Bon: La virtuosa di Venezia, have received national and international critical acclaim.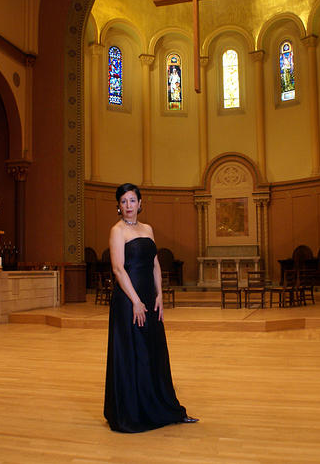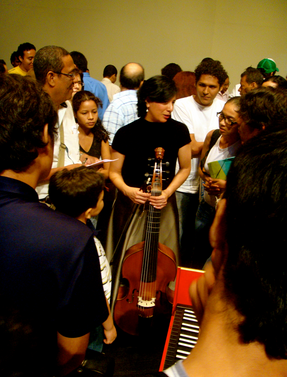 With La Donna Musicale, Ms. Gutiérrez performs regularly in and around the Boston area and has toured the rest of the USA, Central Europe, and South America. She has also recorded for the film Simón Bolívar and for radio broadcasts in the USA and abroad (WGBH, NPR, WHRB, and Schweizer Radio). Ms. Gutiérrez received the Gran Mariscal de Ayacucho, Venezuela's most prestigious scholarship award for study abroad, among other top awards and recognitions.
She is also a recipient of the rarely awarded National Interest Waiver, granted by the U.S. government to noncitizens "who because of their exceptional ability… will substantially benefit the national economy, cultural, or educational interests or welfare of the United States." A 2009 Fellow at the Radcliffe Institute for Advanced Study at Harvard University, she was included in a 2009 exhibit honoring 100 Boston-area women for their leadership and achievements. Currently, she is a resident scholar at the Women's Studies Research Center, Brandeis University, MA.