La Donna Musicale Performers Biographies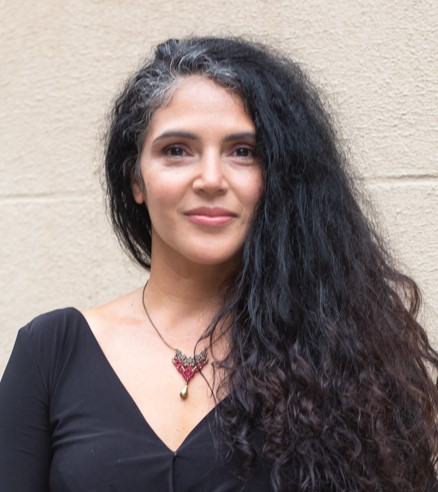 Soprano Adriana Ruiz studied voice and choral conducting at the Conservatorio Esteban Salas in Santiago de Cuba. Adriana was part of Orfeón Santiago, directed by Electo Silva, recording as a soloist and lead soprano and touring Europe and the Caribbean. In 2018, she was named an Early Music America Emerging Artist to represent "the best of the emerging early music talent from a large pool of applicants." She then performed in the Emerging Artist Showcase at the prestigious Bloomington Early Music Festival. She recently appeared as soloist and ensemble member with the award-winning Apollo's Fire in New York, Cleveland, and Chicago, gave a recital of Spanish Renaissance songs with guitarist Jason Yoshida on the new Vocal Artist Management Virtual Recital Series, and performed at the Bach at Noon series of the Bach Collegium San Diego. Adriana is pursuing a master's degree in Historical Performance at Boston University.
Mezzo-soprano Daniela Tosic, praised for her "burnished and warm sound" (Boston Musical Intelligencer) and "dark, lustrous voice" (Boston Classical Review), is a soloist and a chamber musician who specializes in early, contemporary, and world music repertoires. She has performed in concerts throughout the U.S., Europe, and South America. Daniela is a founding member of the internationally renowned vocal ensemble Tapestry, winner of the Echo Klassik and Chamber Music America Recording of the Year awards. The trademark of the ensemble is combining medieval repertory and contemporary compositions in bold, conceptual programming.  Tapestry has premiered numerous contemporary pieces, including Steve Reich's Tehillim with the Colorado Symphony and Cabrillo Festival Orchestra, conducted by Marin Alsop. Daniela regularly appears with La Donna Musicale, an ensemble focusing on women composers' repertory, Rumbarroco (Latin-Baroque), and Syldason, a marimba-voice duo.  Daniela recorded for Telarc, MDG, Kalan, Boston Revels, and several independent labels.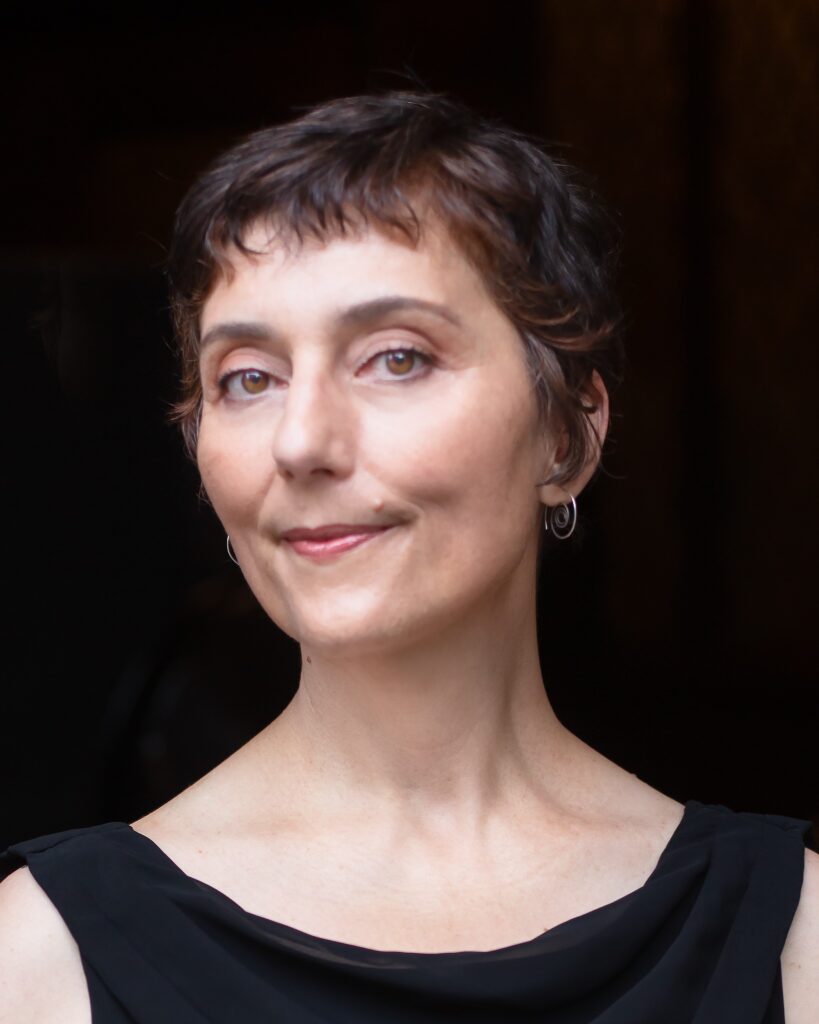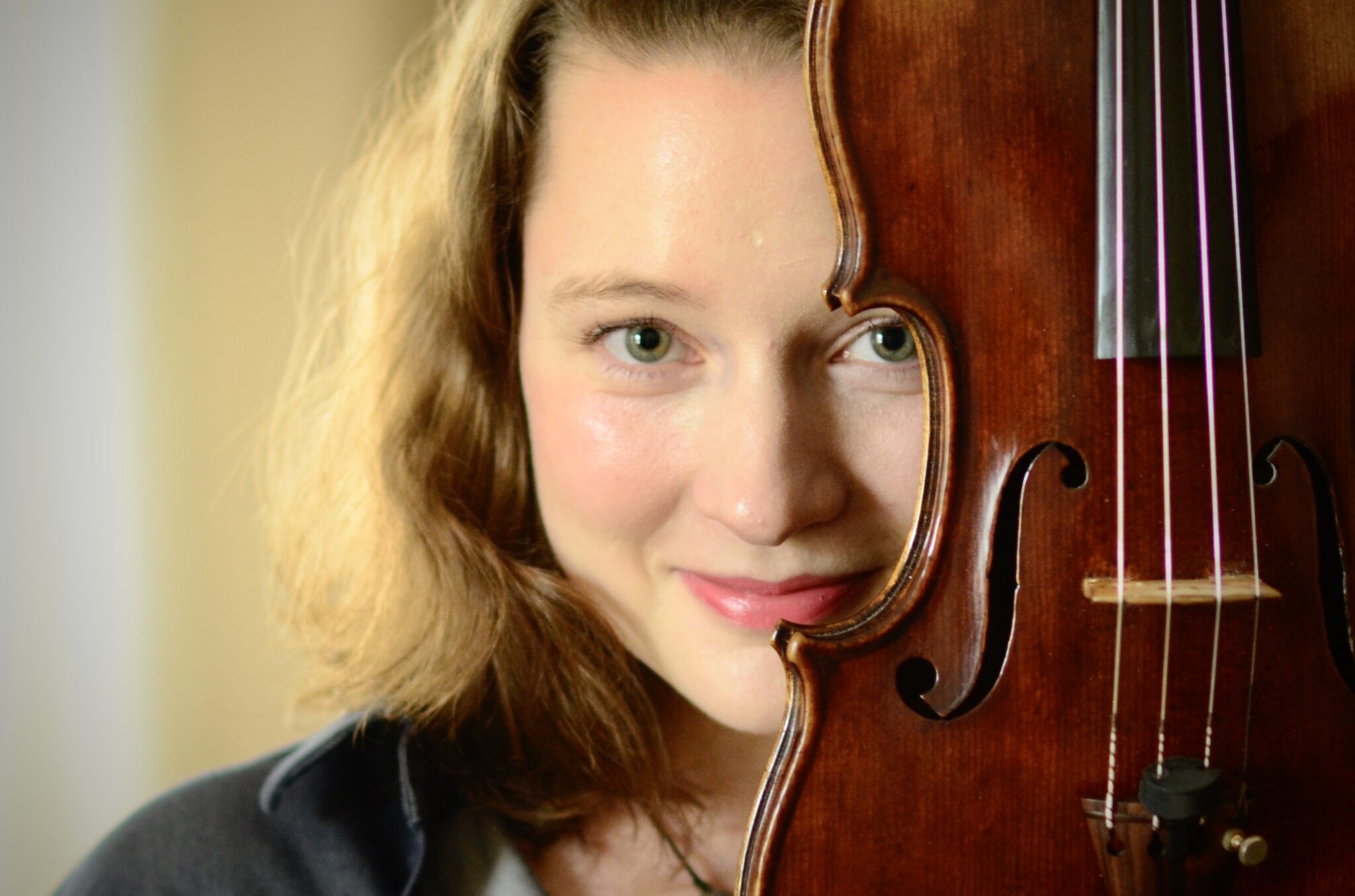 Julia Connor, violinist and fiddler, has a wide-ranging musical voice, performing everything from baroque music on period instruments to fiddle tunes from Ireland to new works by living composers. Julia is a founding member of both the Berwick Fiddle Consort, which performs historical fiddle music from the British Isles and Canada on period instruments and the violin and piano duo Room to Spare, which composes and performs original groove-based new music. Julia performs regularly on baroque violin, fiddle, and modern violin in the Boston area.  Her solo playing has been featured in the Society for Historically Informed Performance (SoHIP) summer concert series (Boston), the Kings Chapel Concert series (Boston), the Music by Women Festival (MS), and ClareFM radio (Ireland). She has been an artist-in-residence at Avaloch Farm (Boscawen, NH) and PLAYA (Summer Lake, OR). Julia holds a Master's degree with honors from the New England Conservatory and is a graduate of the Oberlin College and Conservatory, where she earned degrees with high honors in violin performance and Hispanic studies.
Laury Gutiérrez, viola da gamba, was born in Venezuela, holds degrees from Indiana University and Longy School of Music, and did doctoral work in historical performance at Boston University. Praised as a "first-rate" instrumentalist by the Boston Globe, she is the founding director of both La Donna Musicale, an internationally acclaimed ensemble that specializes in the performance of early music by women composers, and Rumbarroco, a Latin-Baroque fusion ensemble. She has been a featured guest artist–lecturer at Harvard University, Brandeis University, and Simmons College, a Fellow at the Radcliffe Institute at Harvard University, and is currently a resident scholar at the Brandeis University Women's Studies Research Center. Early Music America awarded her their first Thomas Zajac Memorial Scholarship (2021). She was also cited as an Exemplary Leader in the Arts category by the Venezuelan community in Massachusetts, confirmed by the City of Boston.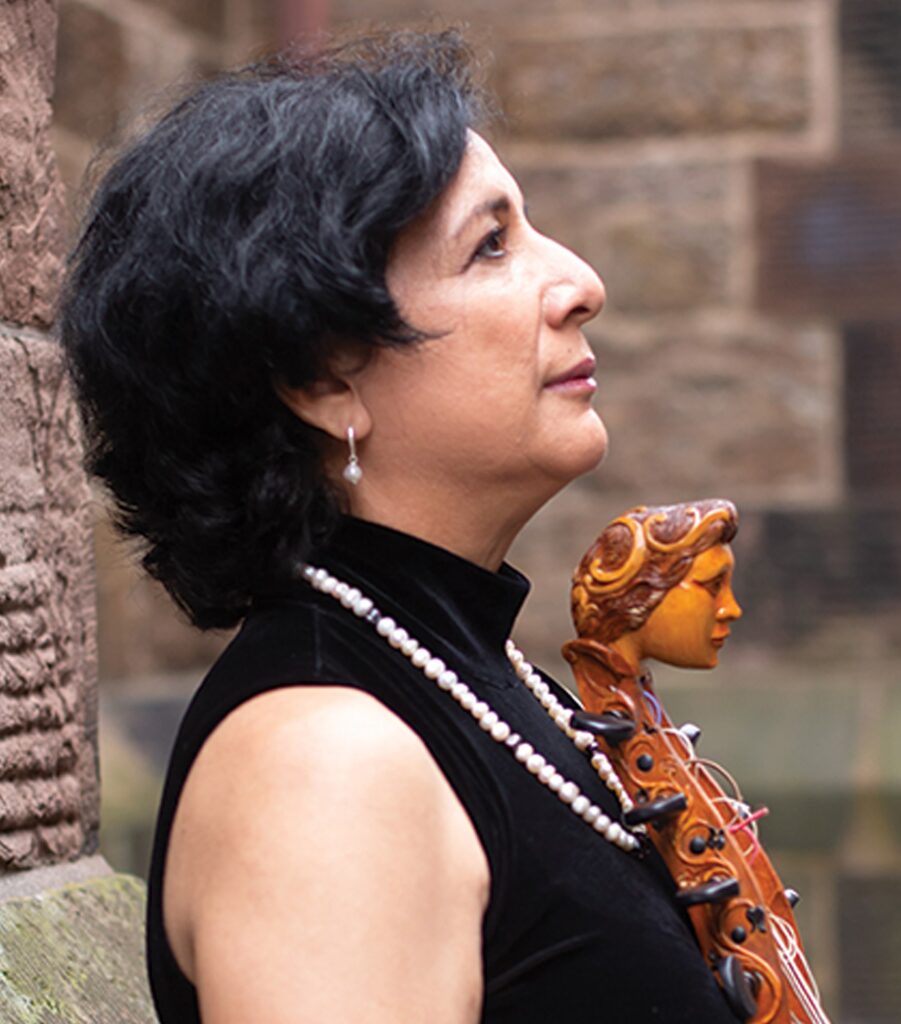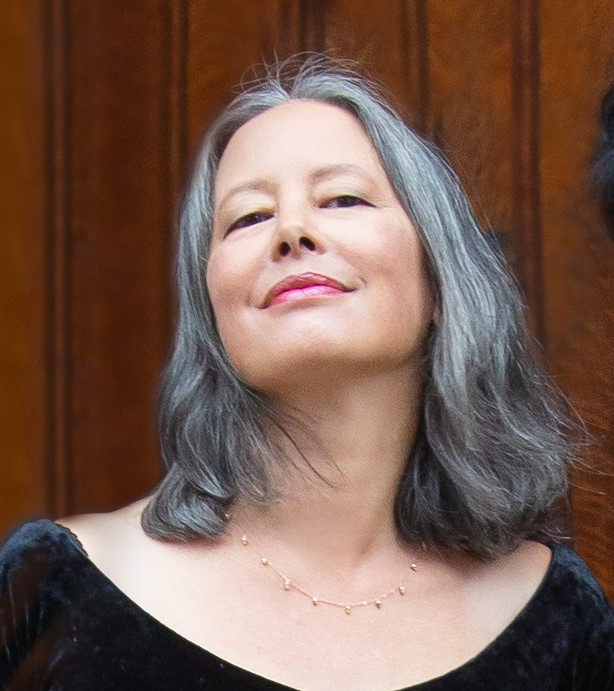 Katherine Shao is a keyboard player, composer, and performance artist of Baroque, Classical, and contemporary music, including jazz. She has also played multiple roles in performance art, including production, theatrical staging, sound design, management, and media editing. After receiving a Master of Music from Indiana University, she co-founded two envelope-pushing groups: Bimbetta, a quintet of singers and instrumentalists that intertwined humor, contemporary culture, and feminism with the music of 17th- and 18th-century Europe, and American Baroque, an award-winning ensemble specializing in commissioning new pieces for period instruments. She has performed and recorded with the Orchestra of St. Luke's, San Francisco Symphony, and Philharmonia Baroque Orchestra. Over the past decade, she has turned her focus to jazz piano, performing and recording her own compositions, which blend soundscapes, jazz, and modern beats. Currently, she is also a member of the contemporary music ensembles Cosmic Gothic and Cassandra Lee and the Acoustic Project.