EARLY MODERN WOMEN
"(it) reflects the ensemble's firm grounding in the archival and scholarly world…the album is notable for its nuanced interpretations…a pleasure to hear…"
– December 2010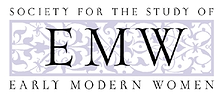 Our Anna Bon CD is the winner of the Arts and Media category by The Society for the Study of Early Modern Women.
JOURNAL OF THE MUSIC LIBRARY ASSOCIATION
Anna Bon: La virtuosa di Venezia
– December 2010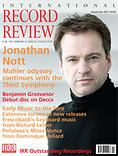 Note: Quarterly Journal of the Music Library Association is considered the foremost scholarly journal for music libraries and librarianship.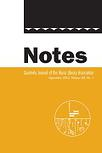 AMERICAN RECORD GUIDE
"… trail-blazing sampler of the music Bon has left us . . . a musical personality of interest, even beyond her gender… "
–Sept/Oct 2010

"…Collectors of French Baroque music are in for a revelation with these two discs…"
– Nov/Dec 2009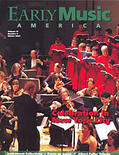 "(the) ensemble plays with all the elegance and panache one has come to expect of them?"
– Winter 2007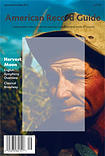 "Their work is of top quality, with particularly fine attention to French diction and stylistic feeling. The sound is strong and vivid. The booklet includes full texts with translations, plus excellent notes… an altogether outstanding release."
– Nov/Dec 2009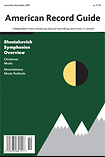 INTERNATIONAL RECORD REVIEW
The Seven Psalms of David, Vol.I and Vol. II reviews in International Record Review
– April 2007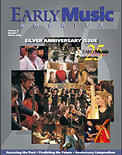 "The music is ravishing… The voices of La Donna Musicale are all perfect exponents of the French Baroque style, and the instrumentalists make equally lovely contributions… very highly recommended.
– September 2011

EARLY MUSIC AMERICA
"La Donna Musicale performs these works with warmth and impeccable accuracy… Highly recommended…"
– The Seven Psalms of David, Vol.I review in Early Music America magazine, Spring 2005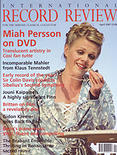 The Seven Psalms of David, Vol.II reviews in Early Music America magazine
– Summer 2006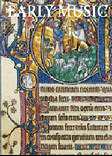 "… excellent performance of delightful music of an enigmatic composer."
– Winter 2010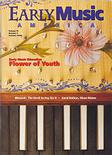 "Kudos to La Donna Musicale as they champion the unheard music of women composers."
– Winter 2007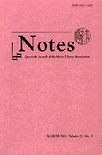 EARLY MUSIC MAGAZINE
The Seven Psalms of David, Vol. I review in Early Music magazine,
– May 2006, Vol. 34, No. 2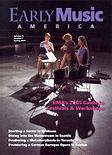 GOLDBERG MAGAZINE
The Seven Psalms of David, Vol.II four-star reviews in Goldberg magazine
– Spring 2006