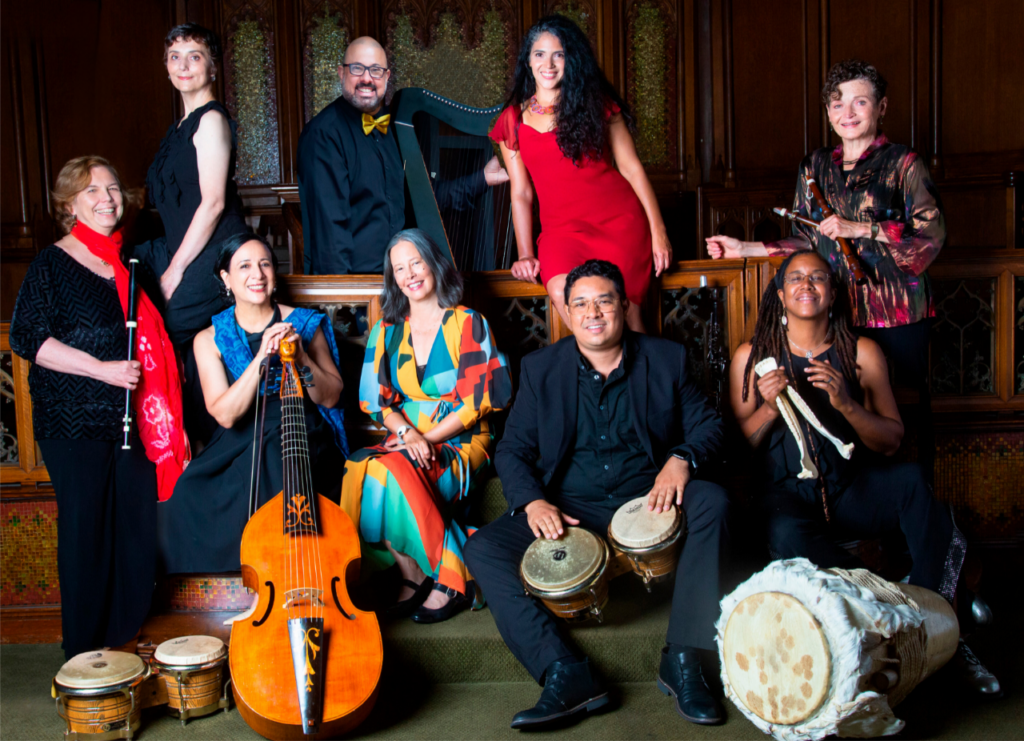 Rumbarroco - Latin Baroque Musical Fusion
ORCHESTRA OF NEW SPAIN PRESENTS
Rumbarroco – Latin Baroque Musical Fusion
Rumbarroco is a multicultural fusion ensemble that draws from early Spanish, Portuguese and Latin American sources and connects them with contemporary popular and folk music of the Americas.
In their performances they combine music from the past including Renaissance and Baroque compositions and Latin America's incredible synthesis of African, Arabic, and European traditions. This vibrant Latin-Baroque group seeks to unite today's diverse multicultural communities through the transformative passion of music.
Exciting learning experiences for students at the arts magnet school Booker T. Washington will be provided during their Residency. ONS presented this group in Dallas in 2013 to excellent reviews.
General Admission: $30
Student Tickets: $10