Lecture at Brandeis University
Women's Studies Research Center
Music Outside the Court: Corpus Christi and Black Villancicos
Inadvertently, Corpus Christi festivities have long offered multicultural and multiracial gatherings creating artistic expressions in literature and music.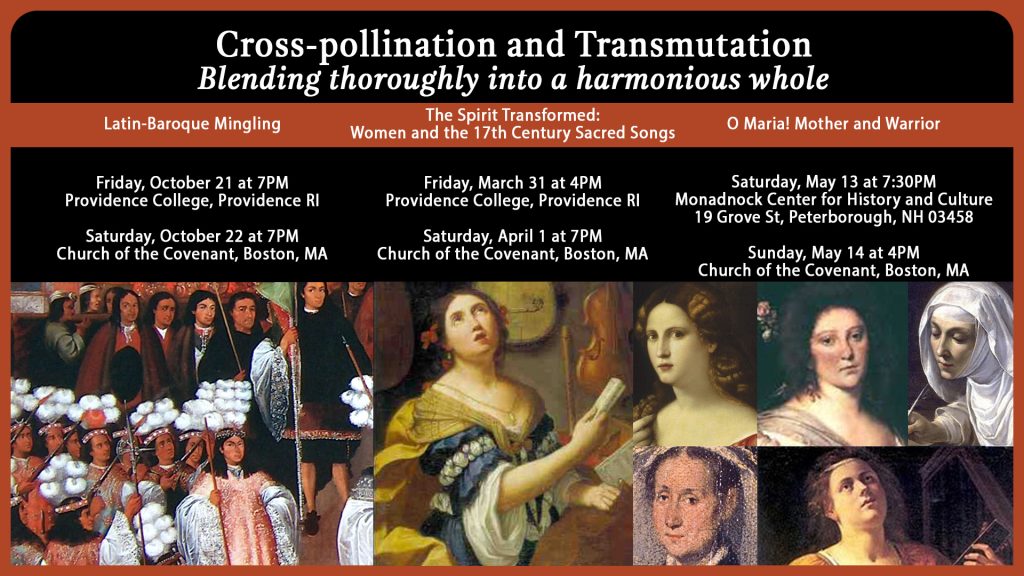 Blending thoroughly into a harmonious whole.
A combination of pre-concert lectures, with specialists from all over the world, with live and pre-recorded performances in which we re-invent both ourselves and Early Music.
And as always, honoring minorities and presenting educational programs for everyone.
Thursday, October 6 at 12:30 PM
Women's Studies Research Center,
Epstein Building, MS 079
515 South St., Waltham, MA
Free and open to the public